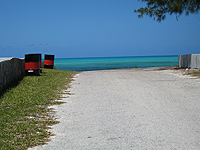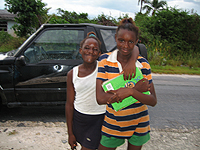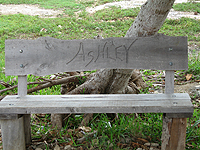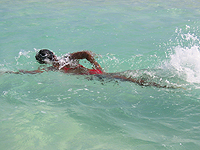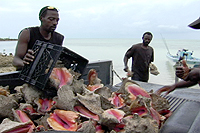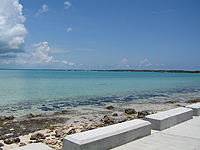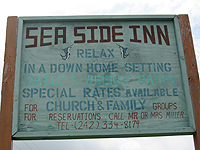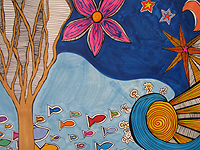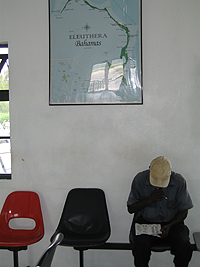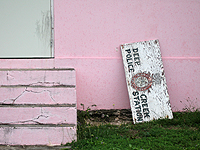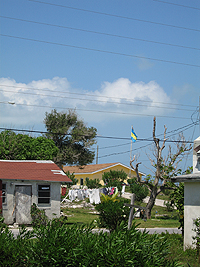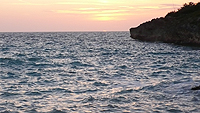 The Film
Free Swim is an award winning documentary film about the paradox of coastal people not knowing how to swim. Taking place on the island of Eleuthera in the Bahamas we follow a group of kids as they overcome their fears, gain confidence and reconnect with their environment by learning to swim in open waters. With fresh memories of a friend drowning and the conflicts of growing tourism, for these kids it's not just about floating, but gaining new skills for their future.

Eleuthera, which means 'freedom' in Greek, is so long and narrow (approximately 110 miles long and on average 1 mile wide) that it's like walking a tightrope between two bodies of water. In close proximity to the US, the tourism industry thrives in the Bahamas, but Eleuthera has experienced a cyclical rise and fall of tourism, which coincided with the crash of pineapple and cattle farming and increased stress on local seafood stocks. With its particularly thin geography, bucolic landscape and stunning water, its culture is rooted in a rural fishing vibe that holds family traditions dear in the face of growing social-environmental conflicts. Free Swim uses the topic of learning to swim as a way to explore more complicated aspects of life on Eleuthera, such as influences on community function by the media, drowning, tourism, overfishing, and education. This multifaceted approach is essential to the development of the film's theme of paradox in paradise all the while using swimming as the anchor, literally and metaphorically. The story thread is woven with footage of children learning to swim in their backyard sea. Underwater footage shows the challenges of learning to breathe in a new environment and the powers of discovering a beautiful, new world. We see the Swim to Empower program in action. Swim to Empower was founded by two young American women who traveled to South Eleuthera, the most economically challenged part of the island, to teach people of all ages to swim and moreover, to empower locals to teach one another.

The documentary is shot in verite style following kids into the water classroom for swimming lessons and empowerment. The behavioral and emotional dimensions of the swimming students in/out and above/below the water are presented together with elements of community dynamics, the island's natural resources, and socio-economic perspectives. The audience meets many characters including teachers, artists, parents, and fishermen. All of the storylines combined present a portrait of the social, environmental and economic issues on the island and the impact it holds for the world at large. Through the power of learning to swim the story promotes discussion about the swimming gap and ignites broader questions about health and conservation: What might be the unexpected power of learning to swim? What is at stake when people are unable to connect with their environment beyond purely using it for utilitarian gain? And, when we come to better understand our environment will we value it, and ourselves, more? For many, swimming translates into a new perspective – a "sink or swim" mixed with a "there's no place like home" sentiment – bringing a greater sense of freedom with the knowledge that the underwater world exists and can be survived, and even enjoyed.

Recognizing that drowning is a leading cause of death for children globally and that many questions exist about minorities and the swimming gap, Free Swim is an empowering film that is relevant for a wide, international audience and will be made available through film festivals, commercial distribution, educational outreach programs, and television. It documents the essence of daily life in a coastal world, avoiding both a romantic vision of island lifestyle and an overly academic approach to environmental and public health topics. While the documentary's emotional trajectory unfolds in a new island destination for many audience members, the process of learning to swim allows viewers to tap into personal fears and have an experience with the ocean. Learning to swim is a personal thing, which is passed on from adult to child and is at the core of one's identity and development. The film appeals to swimmers and non-swimmers alike because all humans have a relationship with water, and in particular to adults and children who have memories of vacationing in coastal places. Despite the different, immediate realities of life on Eleuthera, the characters express similar concerns to people living in more developed locations. Free Swim engages through the process of discovery, in and out of the water, and aims to inspire viewers to question their own relationships with the world, even in places located far from the ocean.
Director's Statement
Free Swim grew out of personal adventures and public health work with coastal people around the world. I became aware of a paradox: many people, young and old, who live surrounded by water, do not know how to swim. Having grown up in the U.S. on Long Island, N.Y., I was aware of the questions about minorities and the swimming gap and had wondered why some kids in my neighborhood didn't know how to swim.
Digging through the public health literature it was astonishing to learn that drowning is the second leading cause of accidental death for children globally. Looking closer, in the U.S. about 60% of ethnically diverse children are unable to swim and African-American children drown at three times the rate of Caucasian children. As a doctor with a degree in public health and environmental science, specializing in water and health, the more I learned about the struggling efforts to break this cycle, the more I wanted to give this topic a voice, especially regarding islanders who rely on the ocean directly, every day. With my belongings in storage and my camera equipment on my back, I moved to Eleuthera, an island of the Bahamas, in April 2006. I knew that this location was the ideal setting because Swim to Empower was giving lessons. And, with its particularly narrow geography, bucolic landscape and dramatic blue water, the ocean feels very big on Eleuthera.
I saw Free Swim as an immersive, episodic story that peeled away the complicated social, environmental and economic layers connecting swimming, island life, and the world at large. I hoped that future viewers living far from the ocean could relate and question their own relationships with water. While shooting the first summer, I also envisioned locals telling a story through their own eyes so I recruited sixty students for a photography project. Using underwater, disposable cameras the mission for these students, many first-time photographers, was simple: to explore the ocean's impact on their lives. With just a camera and the support of their peers, children had a wide range of opportunities to experience their surroundings directly and in a new way. The result is documented in the book We, Sea. The children's colorful images and personal words portray a vibrant, human sensibility, conveying both the beauty and struggle of coastal communities.
Working on this paired film/book project has strengthened my belief that the disconnection with one's natural environment underscores many of today's global health challenges. Experiences in nature are a key factor for people, especially children, becoming more expressive, attentive, and simply put – healthier. My work strives to reveal a distinctive, yet unifying perspective of humanity and nature, and searches for profound, although perhaps simpler, connections to the complex world in which we live. Some of my most encouraging times have been hearing the long conversations created by the film Free Swim. Even in urban America, the story of learning to swim in the Bahamas gets people talking – about much more than expected.